A rental car is the first thing that comes to mind when moving around on the main island of Okinawa. Indeed, with a rental car, you can get anywhere you want to go. Okinawa does not have a well-developed public transportation system, so the citizens' transportation is mainly by car, and the entire city is built around car transportation. So, it is not wrong to choose a rental car.
But if you are the type of person like me who travels non-stop and alone, you probably won't like renting a car. I don't want to get on a plane for a long time and drive a car right away, and I can't enjoy the scenery at all if I drive by myself. And most importantly, I can't drink alcohol. Also, Okinawa is very congested and I don't want to go out of my way to make the trip stressful.
Then your options are limited. If you are in the Naha City area, you can take the Yui Rail (monorail) or a cab. To go to the north or south, use the airport limousine bus or shuttle bus. Local buses are fun, but they are very time consuming and stressful.
The Ship Option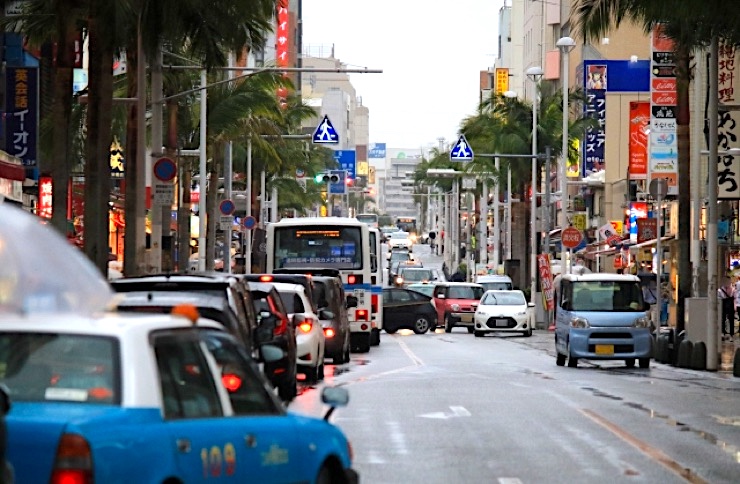 Thus, although we generally think of "land" travel, Okinawa can actually be traveled by "boat" as well. The starting point is Tomari Wharf, which is well known to all Okinawa lovers. The starting point is Tomari Wharf, which is well known to all lovers of Okinawa and is often thought of as the place to go when visiting the outlying islands around the main island. However, in fact, it can also be used for travel within the main island.
Currently, Daiichi Marine Service operates the high-speed boat "Zimbabwe Marine (Takuma 3)" between Tomari Wharf in Naha City and Watakuchi Port in Motobu Town. It takes about 75 minutes. Motobu Town is home to the Churaumi Aquarium, but if you travel by rental car, you will usually run into traffic jams. If you take a boat, traffic jams are not a problem, and you may even encounter whales and dolphins on the way.
Nago ship also in service from April 2022.
Starting this April, it will be possible to travel by high-speed boat to Nago, a town a little south of Motobu-cho. Nago is a large city in the central part of the main island of Okinawa. It is a city by the sea and offers fresh seafood cuisine. It is also an easy location to travel to the eastern part of the main island, such as Henoko. Compared to the western part, where the main tourist attractions are concentrated, many tourists have never been to the eastern part. Using Nago as a base, you may discover something new by taking a local bus.
Interested parties should check the website of Daiichi Marine Service.